Welcome back to The Daily Grind. Each month the Floor Sanding Experts use this space to share the blogs and online resources which have caught their eye in recent weeks. From interior design inspiration, to flooring advice and professional tips, we collect it all and share it with you.
How to Get That Rustic Wood Look
Interior design trends come and go, but if there's any flooring look which has maintained its popularity over the past couple of decades, it has to be a rustic wooden style. Intimately linked to our appreciation of authenticity and history, rustic wood flooring is a real style keeper and today it's something of a "classic". Easy to work into virtually any interior design scheme, this versatile but enduringly trendy flooring option is tough to beat. So how can you get the look yourself?
In a recent and comprehensive blog post, the team at Home Flooring Pros have shared some of the most popular rustic wood look flooring options, ranging from the real deal, to laminate alternatives. Offering a thorough breakdown of the pros and cons of each option, this is a really handy resource for anyone with rustic inclinations!
Can Child-Friendly Homes Still be Style Conscious?
Child-proofing your home can be a big change when you're starting a family. With so many practical considerations to keep in mind and incorporate into your interiors, it's not always easy to create a safe and convenient space for your youngsters, while also creating a beautiful space adults can enjoy too. But according to the Posh Flooring blog, you really can have it all.
Featuring interviews with parent bloggers Yorkshire Dad and Life With Munchers, Posh Flooring's post also shares a few helpful tips for giving any family home a dose of workable style which doesn't get in the way of everyday life.
Installer Corner: Dealing with Difficult Clients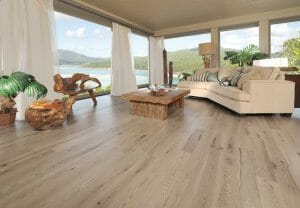 From flooring installers and interior designers, to painters and decorators, we work with all manner of professionals, offering floor sanding services to help with their projects. That's why we know how tricky it can be out there at the sharp end of jobs – particularly when a client turns into a nightmare. That's why we've decided to share
this
helpful
blog
from Hardwood Floors Magazine, all about coping with a difficult customer. Part case study, part how to guide, this is a useful read for any professional who runs into trouble.
Have you ever had to deal with a difficult flooring client? Have you successfully blended a family home with grown up style? Share your stories and ideas with other readers below