Congratulations to Brian who is a joint winner of our December #showusyourproject competition!
December Winner: Garage Conversion
A few years ago when the garage extension was built I applied a single coat of garage floor paint bought from a local DIY store, direct to the concrete floor. This soon started to lift with the car being driven in and out of the garage.

More recently I decided I want to re-do the floor as it looked a mess. After a lot of research I concluded that I needed to remove the old paint with a concrete grinder which I hired c/w dust extractor. I also concluded that the best way to go was to prime the now bare concrete floor and apply a proper 2 pack epoxy floor paint finished with a clear coat to get the shiny professional finish I wanted and also for extra protection.

I also decided to paint the wood skirting with the same paint for better protect fro water and oil etc. I left 24hrs between each coat as per the instructions and all coats were applied with 18" rollers using 18" paint trays. All the paint, rollers and trays were bought from regal paints which I picked online largely due to their good reviews.

15 months later the floor still looks as good as new in spite of all the car traffic and me doing lots of Diy in the garage. Very happy I took the time and effort with proper materials to the the job properly.
Before – Tidying and Preparation
After
From:

£

41.50 ex. VAT -

£

49.80 inc. VAT
Two-Pack Epoxy Floor Sealer (Under Coat) - This epoxy floor paint (first coat) is designed to prepare the surface of concrete, cement and non ferrous metals. This gives an ideal base for epoxy topcoat or acts as a seal coat for bare concrete floors. Resistant to water, solvents, acids, alkalis and salts. Tough finish, and has long lasting abrasion and impact resistance. Recommended for areas receiving heavy traffic (vehicle/trucks). Following application of the product: Do not park vehicles or place heavy equipment on the floor for a minimum of 48 hours Do not get the floor wet for a minimum of 7 days as this will cause bloom (discolouration) - Coverage: 5-7 m² per litre - Touch Drying Time: 12-16 hrs - Recoat: 24 hrs - Hard Drying Time: 48 hrs - Full Cure: 7 days
Would you like to be in with the chance of winning a £50 Amazon eVoucher?
Would you like to be in with the chance of winning a £50 Amazon eVoucher? Why don't you enter our #showusyourproject competition? We love to see how our customers are using Regal products and, no matter how big or small your project, we welcome all entries!
Simply send us a few words about your project and the paint that you used, along with photographs* to sales@regalpaints.co.uk. Or if you are social media savvy, why not tag us on Facebook or Instagram (@regalpaintuk).
*By sending in photographs you are giving permission for us to share them on social media and the website.
---
Regal Paints have been manufacturing the finest industrial paints for many years. We supply customers throughout the UK and beyond. We love to see what you do with our products and the way they are used on floors, metals walls and timber.
previous competition entries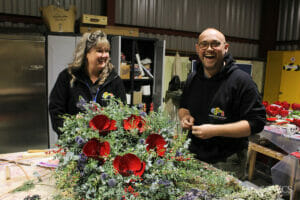 The project I would like to submit is not run of the mill, veterans at [...]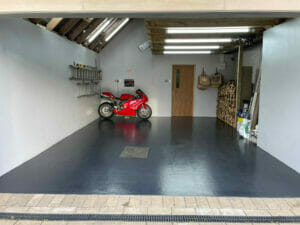 Congratulations to Charles who a joint winner of our December #showusyourproject competition! December Winner: Slate [...]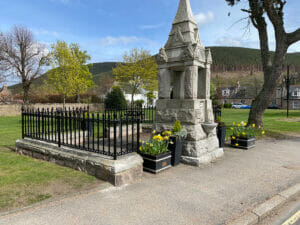 We used Regal Paints one coat black enamel to freshen up the Gates and railings [...]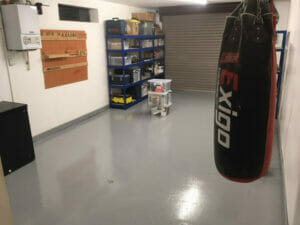 A few years ago when the garage extension was built I applied a single coat [...]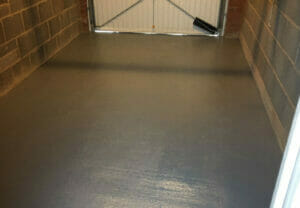 We applied two coats and the difference it made was absolutely unbelievable - it turned [...]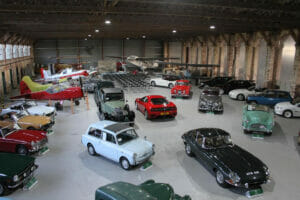 The Hooton Park Trust purchased Regal Prime and Seal and Light Grey Polyurethane Floor paint [...]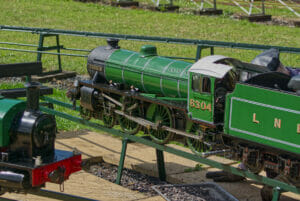 Congratulations to Kevin who is a joint winner of our December #showusyourproject competition! December Winner: [...]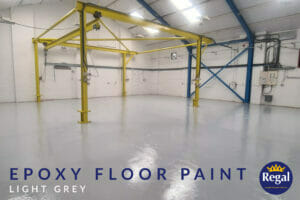 Purtfloor is a specialist flooring company based in Stoke-on-Trent. They used our light grey epoxy [...]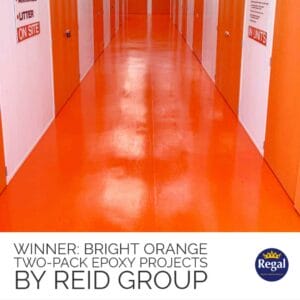 The winner of our May #showusyourproject competition is Orland from the Reid Group with these [...]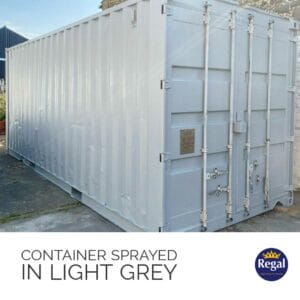 Joe tagged us in his Instagram post and we love his shipping container refurbishment project. [...]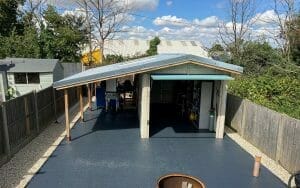 We get a wide variety of entries into our monthly competition but we love Adam's [...]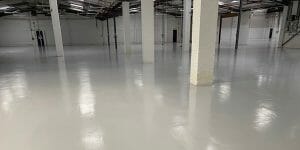 The winner of our February #showusyourproject competition is this outstanding epoxy-floor paint job by Locus [...]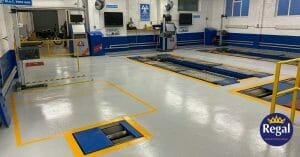 Congratulations to Crewe Honda Centre who are the winners of our January #showusyourproject competition! Crewe [...]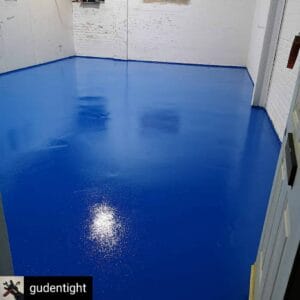 Congratulations to the winner of our December #showusyourproject competition – our Instagram entry from @gudentight! [...]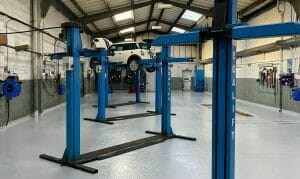 SPS2DEC Painters & Decorators used our 2pack epoxy floor paint in light grey to overcoat [...]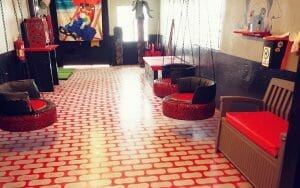 Well done to Helen and Matt from K9 Cares Ltd in Hereford who are the [...]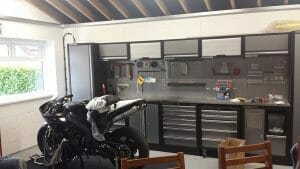 I used your flooring primer and top coat for entrance into the draw. My new [...]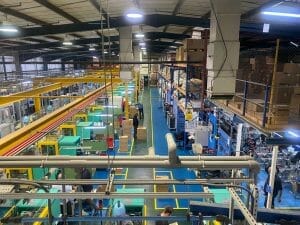 In this project, Mark S used contrasting shades of epoxy floor paint (Brunswick Green and Cornflower [...]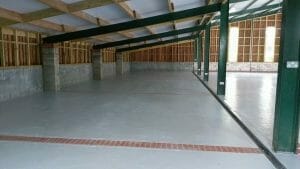 In this project, Steve L painted considerable floor space with our warehouse floor paint and achieved a beautiful, professional [...]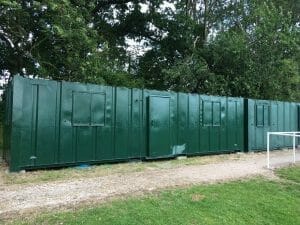 We've recently transformed the the Torquay based Watcombe football club changing rooms & toilet blocks [...]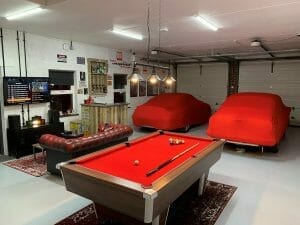 Garage Conversion Ideas don't come any more enviable than this one - Craig M converted an ordinary garage [...]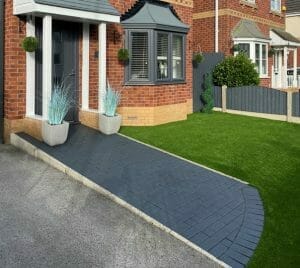 One of the entries received for our October competition is this modern and stylish upgrade [...]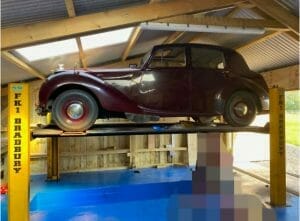 One of the entries received for our October competition is this stunning conversion of a [...]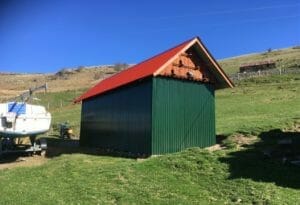 The Project - Painting a farmhouse roof, transforming a rusty outbuilding and creating a new [...]