Congratulations to Charles who a joint winner of our December #showusyourproject competition!
December Winner: Slate Grey Epoxy Garage Floor Paint Project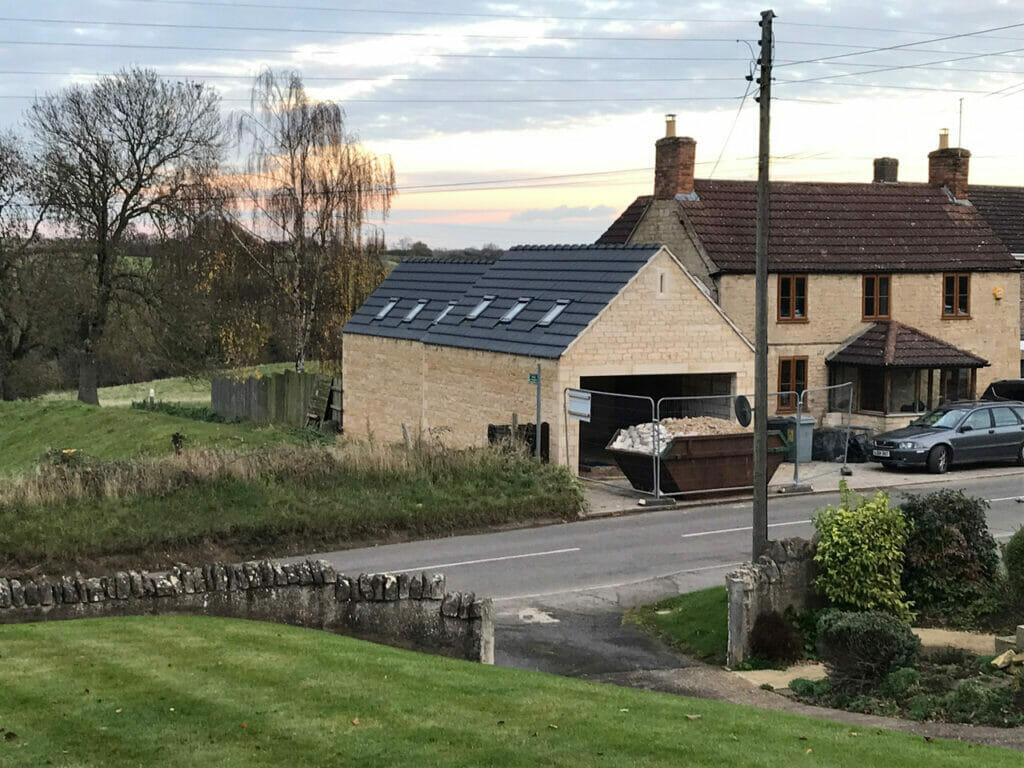 We built a new garage and workshop as an addition to our property. The garage floor is approx 35 m2.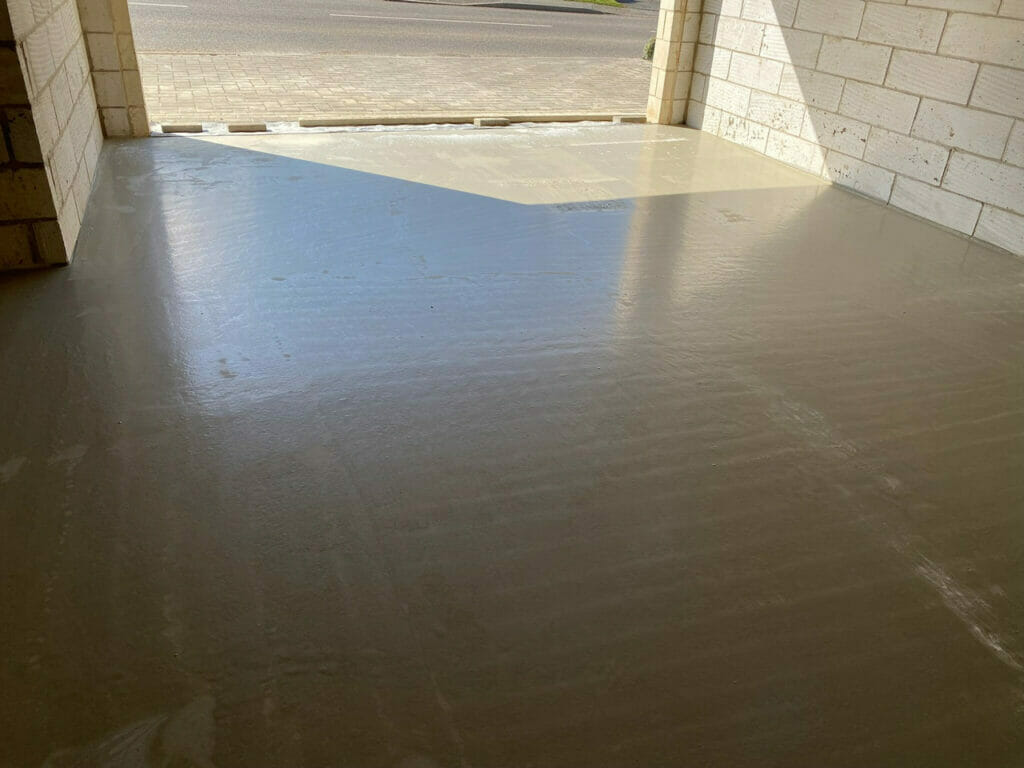 In late Spring we poured 50mm deep self leveling concrete over the top of a 100mm concrete floor.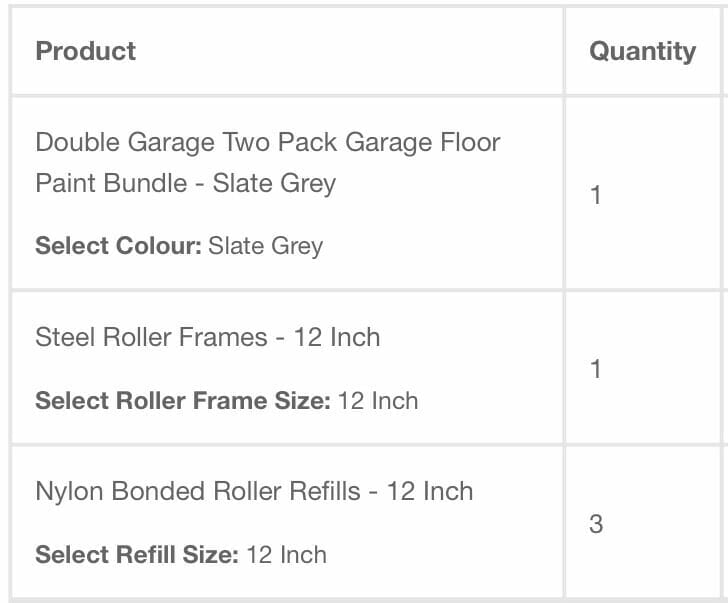 We chose to go with Double Garage, Two Pack Garage Floor Paint Bundle in Slate Grey with a 12" Steel Roller Frame and 3 Nylon Bonded Rollers.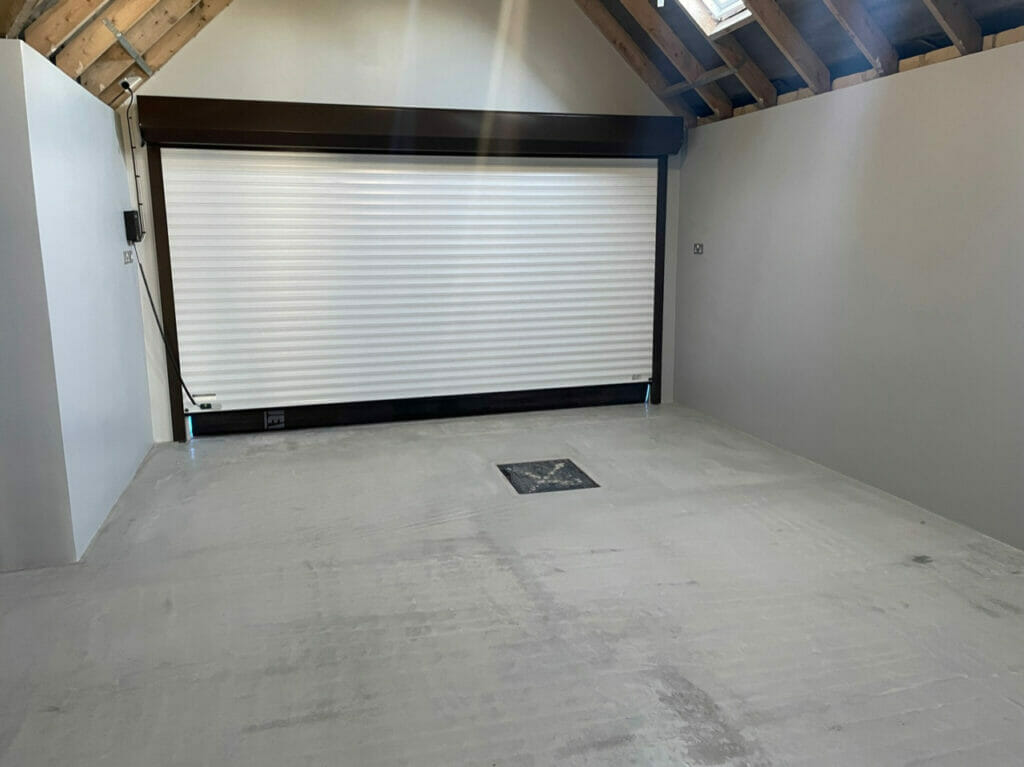 We allowed the floor to dry out for 6 weeks while plastering and painting the walls. Then this Summer we sanded the garage floor to take out some small deformities.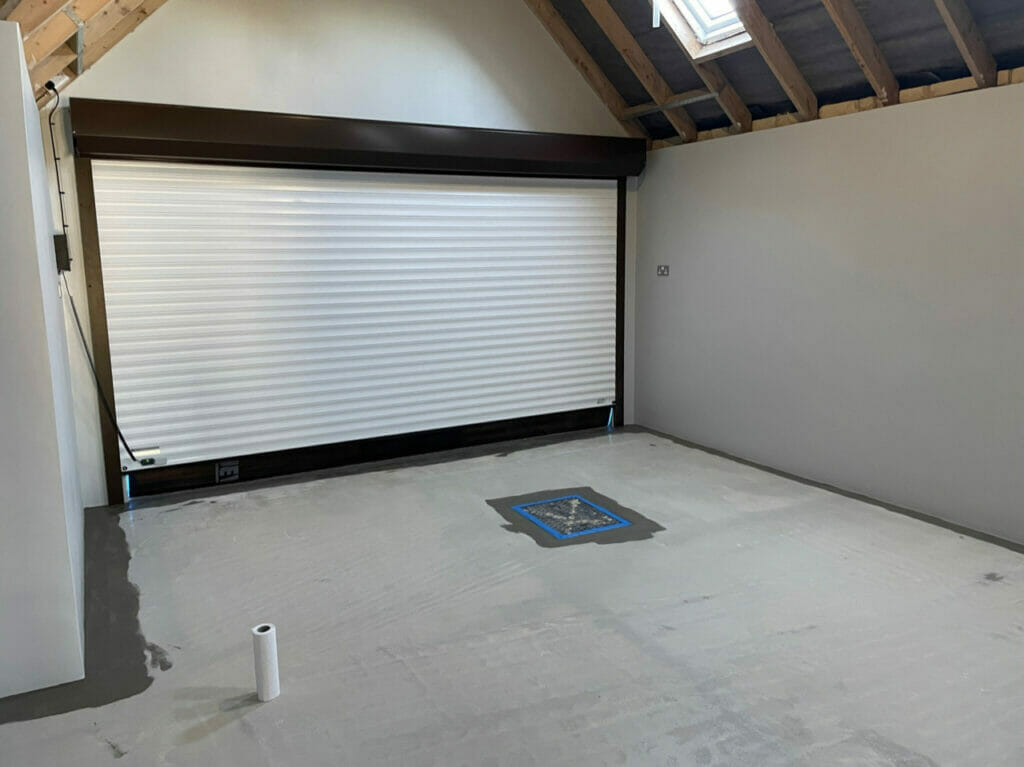 We vacuumed and mopped the floor allowing it to dry over night. Then using a hand drill and paint stirrer we mixed the first tin of primer and used 2" brushes to go around the edges to about 6".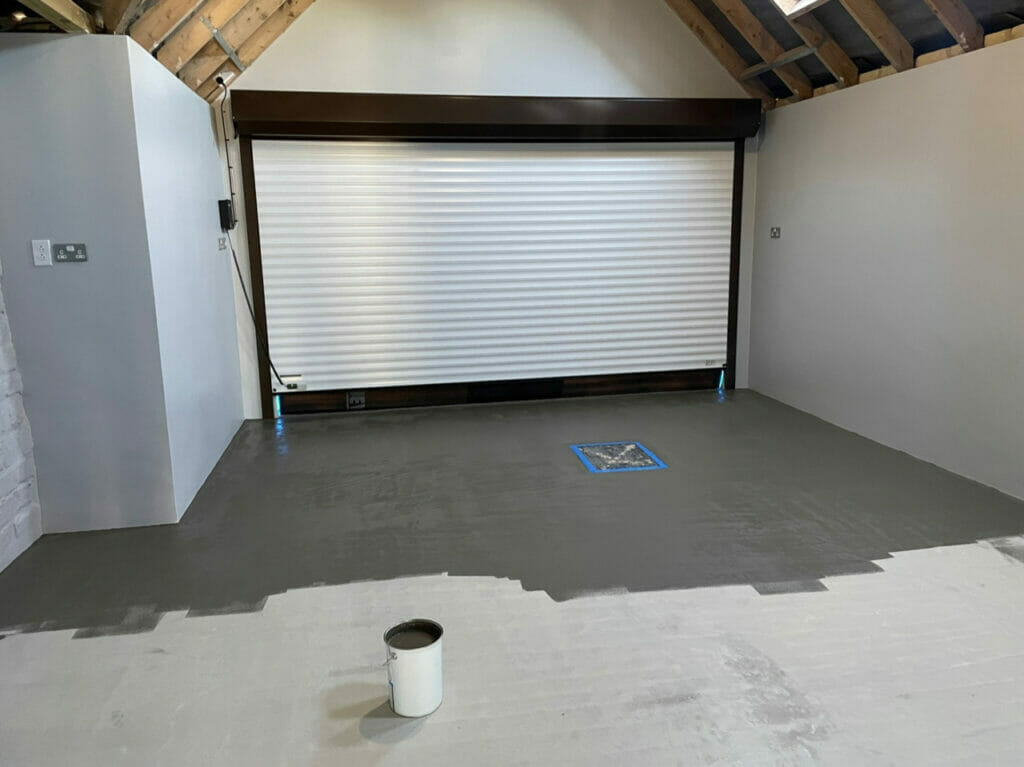 Then we rollered the rest of the tin onto the floor in what we considered a fairly generous coat, happy to see we had covered just over half of the floor area.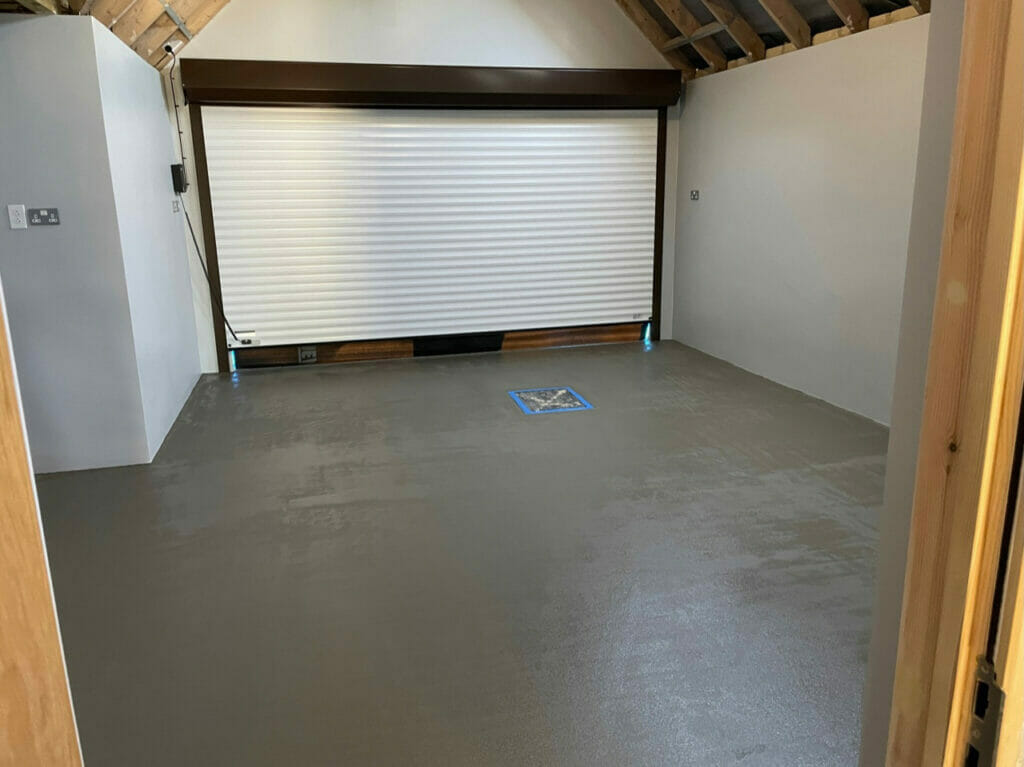 With the second tin of primer we completed the floor with appropriately 1/3 of the tin remaining.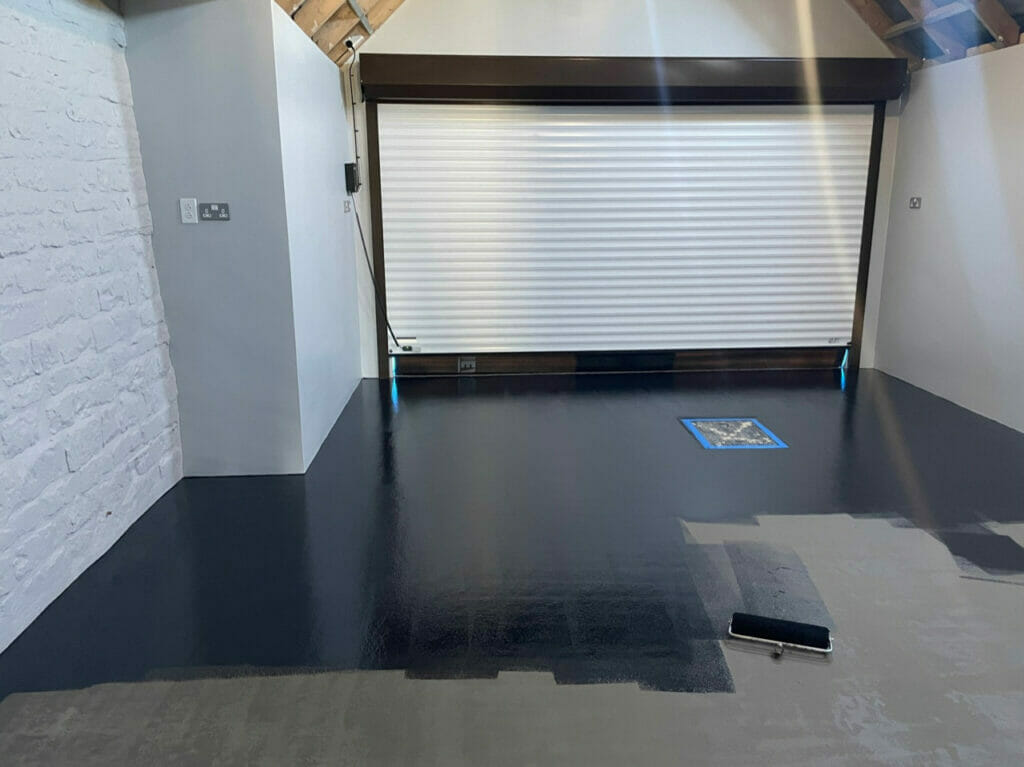 We waited 24 hours before starting the process again with the top coat.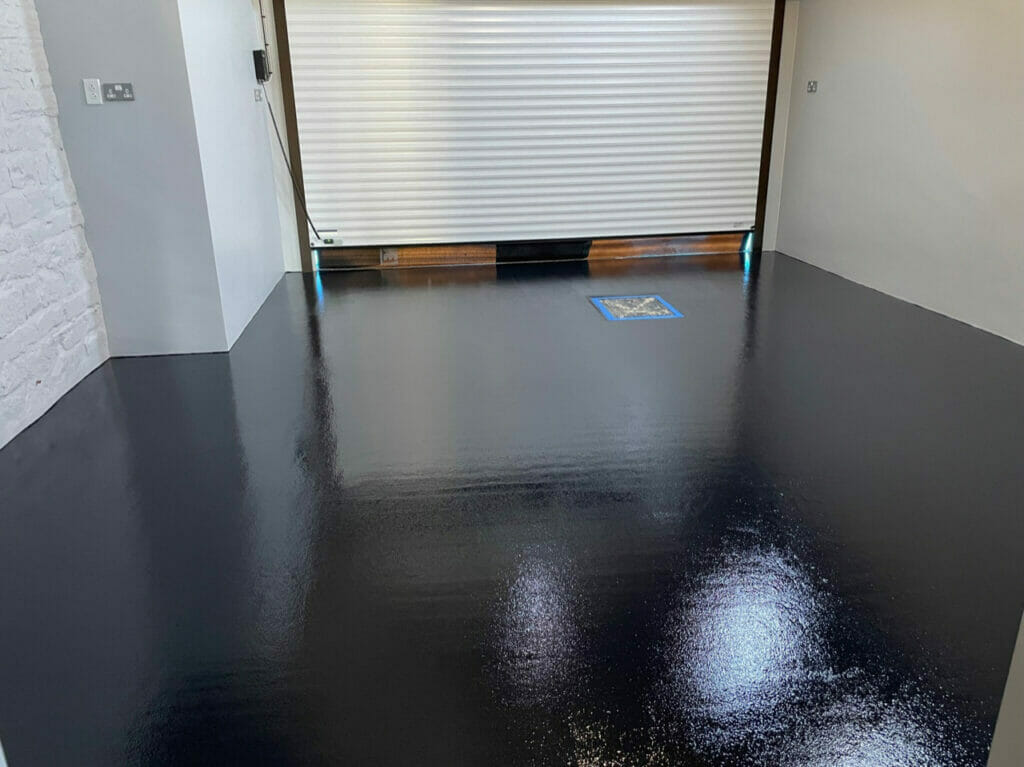 The top coat went a little further than the primer, having 1/2 of the second tin left over.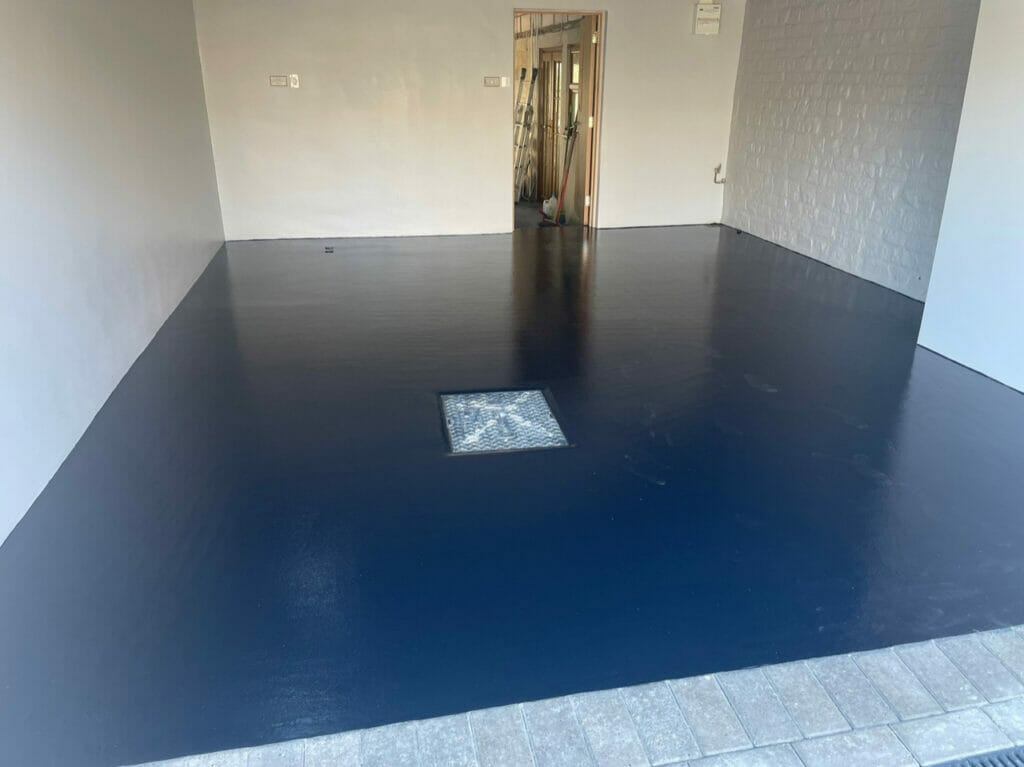 The next day it was dry enough to walk on. We then waited the full 7 days before parking vehicles on it.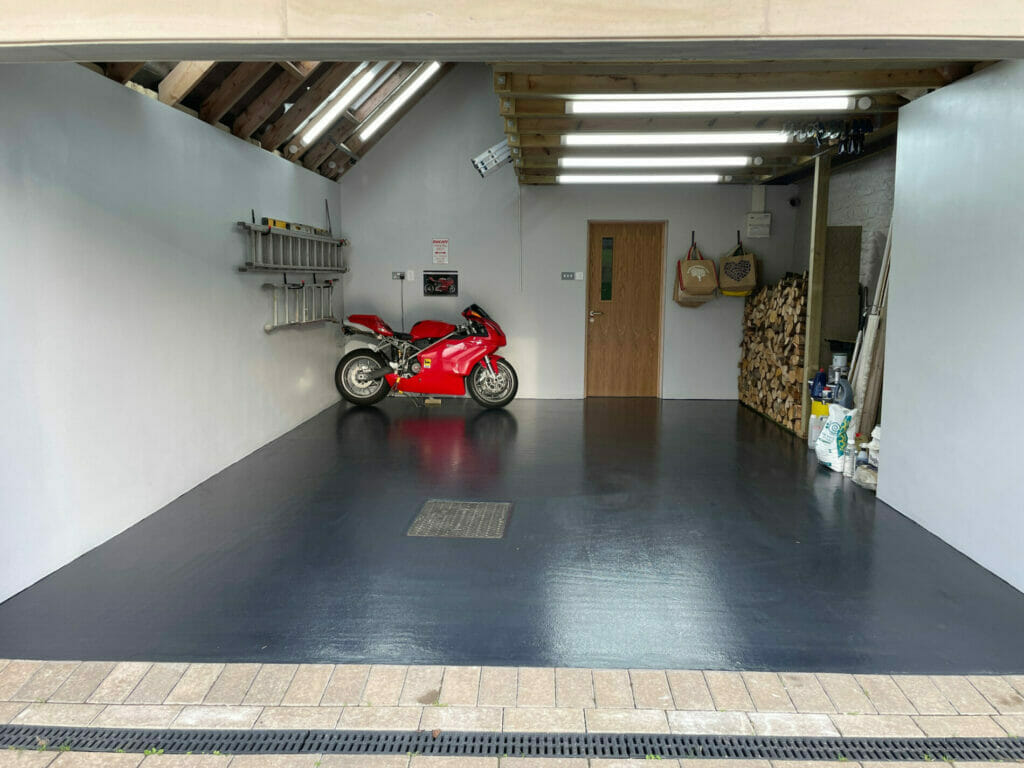 The floor has now been down for 3 months and the garage section of the project is complete, we couldn't be happier with it. Every friend and passerby has commented on the floor and the overall positive look it bring to the finished project.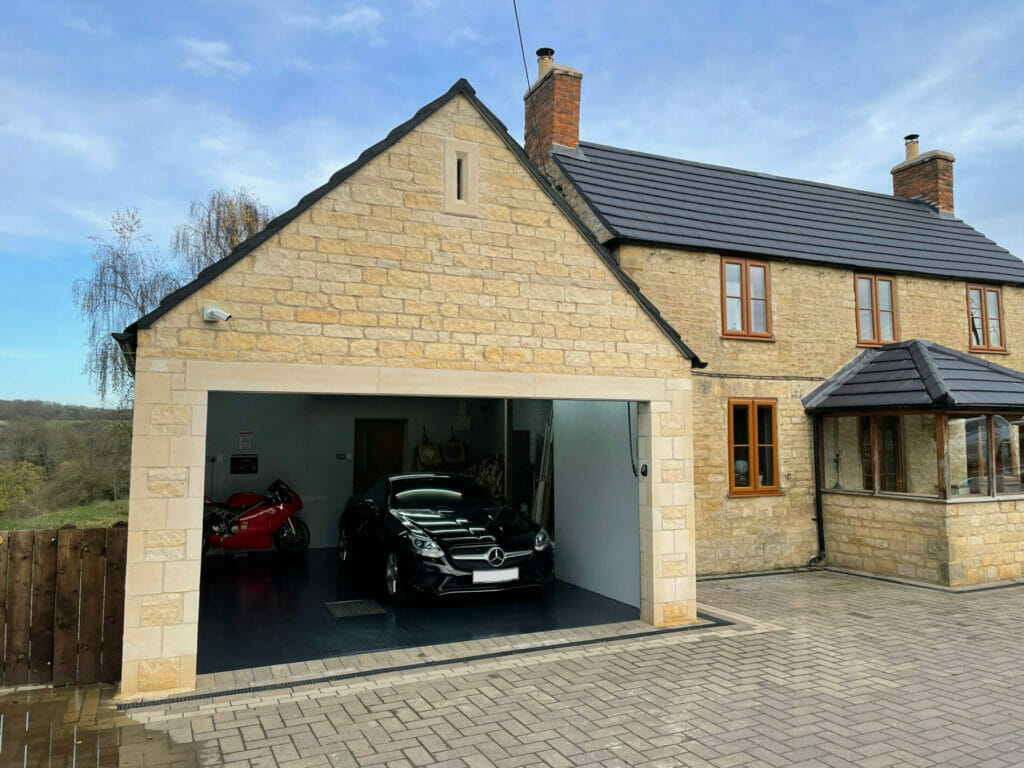 We have now started on the workshop part of the project and will definitely be using Regal Floor Paints again.
Products used in this project
From:

£

160.16 ex. VAT -

£

192.19 inc. VAT
Double Garage Two Pack Garage Floor Paint Bundle - This epoxy floor paint bundle is designed for application to concrete garage floors and provides enough paint to coat a standard double garage floor (see diagram for dimensions). This bundle consists of: 2 x 5 Lts Two pack Epoxy Floor Sealer 2 x 5 Lts Two Pack Epoxy Floor Paint Topcoat (Select Colour)
From:

£

5.30 ex. VAT -

£

6.36 inc. VAT
Black-Stripe Nylon material is heat-bonded to the nylon core in manufacture. Ideal for painting floors, the nylon core is solvent resistant and the Nylon fabric is virtually fluff-free in use. This makes this type of roller refill ideal for use with epoxy resin floor paint and other solvent based coatings that would pull fluff from or disolve most other roller refills. Available in four sizes: 9", 12", 15" & 18" wide.
From:

£

7.10 ex. VAT -

£

8.52 inc. VAT
Steel Roller Frames - These floor roller frames are made from high strength galvanised steel, and available in 9" (Alloy), 12", 15" & 18". The Roller frame bar is secured with a split-pin allowing easy removal.
Would you like to be in with the chance of winning a £50 Amazon eVoucher?
Would you like to be in with the chance of winning a £50 Amazon eVoucher? Why don't you enter our #showusyourproject competition? We love to see how our customers are using Regal products and, no matter how big or small your project, we welcome all entries!
Simply send us a few words about your project and the paint that you used, along with photographs* to sales@regalpaints.co.uk. Or if you are social media savvy, why not tag us on Facebook or Instagram (@regalpaintuk).
*By sending in photographs you are giving permission for us to share them on social media and the website.
---
Regal Paints have been manufacturing the finest industrial paints for many years. We supply customers throughout the UK and beyond. We love to see what you do with our products and the way they are used on floors, metals walls and timber.
previous competition entries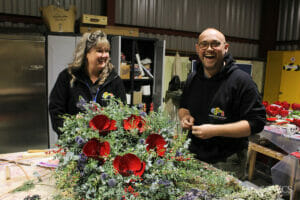 The project I would like to submit is not run of the mill, veterans at [...]