This month: learn how to remove old carpet (without breaking your back!), consider how to pick the perfect paint for your brick exterior and get some inside tips on painting professionally with a roller.
Introduction
Welcome to November's round up of the latest and greatest tips, tricks and inspiration from the world of painting and decorating. Whether you're a dedicated DIYer or a seasoned painting and decorating professional, we've searched high and low for the best how tos and the most helpful expert guides, alongside some great-looking, fresh ideas to try.
How to Remove Old Carpet (Without Breaking Your Back)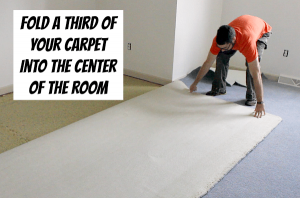 Hate the grey carpet in your new office space? Tired of looking at the sad old shag on your living room floor? If you're dreaming of a beautiful, carpet-free floor, your first step has to be getting rid of the original material.
Whether you've taken up more carpets than you've had hot dinners or are contemplating your very first carpet removal, this brilliant blog from Jeff, the Home Repair Tutor, has some excellent pointers to make the task much less strenuous. While you're there, Jeff's site is full of helpful how dos and excellent guides to pretty much anything DIY. Well worth a look!
Picking the Perfect Painted Brick Colour for Your Exteriors
Whether your original paint job is in need of a refresh or you're considering covering up your raw brick with a lick of paint, it's not easy committing to a colour for your building's exterior.
This interesting little blog from seasoned re-decorator Traci at Beneath My Heart catalogues the different painted brick properties in her area, from cool greys to warm golden hues. If you're looking for a little exterior inspiration, this is a great place to start considering your options.
Primer VS Undercoat: What's the Difference?
Even for consummate painting and decorating professionals, the terms "undercoat" and "primer" can get used interchangeably. Yet these two types of floor paint are very different and perform very different functions. If you're not sure which is which and what does what, this helpful article from Paint PRO will run you through the specifics in all the detail you need to become a primer and undercoat expert!
How to Paint Walls Like a Professional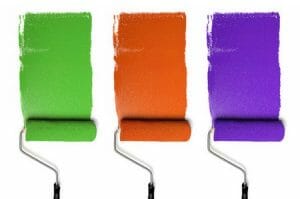 Fancy yourself as a paint roller expert? Reckon your technique is pretty much perfect? Whether you've been at this game for decades or are new to picking up your roller, this incredibly in depth article from specialist decorator Gemma Cheney is going to change the way you paint rooms!
From understanding your "nap size" to learning how to cut in for the perfect finish, Gemma's article published in The Guardian's Life & Style section is indispensable for anyone who thinks they're pretty handy with a roller!
Do you have any expert tips for painting with rollers? How would you go about choosing the perfect brick paint for your exterior? Share your tips and ideas with our painters and readers below!