Welcome to the October edition of the Regal Round Up, your spot for painting & decorating news, views & how-to's. This month: take a look at the Good Housekeeping paint test and undertake your own, register for FREE tickets to the National Painting & Decorating Show and discover the essential exterior painting toolbox…
The Good Housekeeping Good Paint Test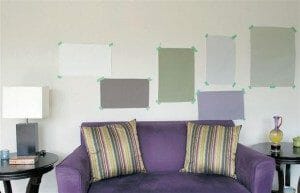 Not all paints are created equal. Some blends are easier to apply than others. Some are prone to fading over time. Others take an absolute age to dry…
At Regal Paints, we're firm believers in the benefits of quality paint products. In fact, when it comes to ensuring your paint job goes smoothly and looks flawless, we strongly recommend investing in the best quality paint for your budget. But what should you be looking for from a top-of-the-line product? This recent test run by the Good Housekeeping Research Institute should shed a little light…
The team were testing interior paints against a rigorous set of criteria which are well worth bearing in mind the next time you're hunting for the perfect paint. GH were judging each pot on:
• Drying time
• Coverage area & quality
• Fade resistance
• Consistency of colour
• Overall quality and texture
The test also features lots of very helpful pointers to consider when picking up your fresh coat of paint to ensure you get the gorgeous finish you're going for.
10 Essential Tools for Painting Exteriors
If you're going solo and braving your exterior paint job alone, take a moment and properly prepare before you go in all guns blazing. Painting an exterior is no simple Saturday job. Instead, it's a tricky task to perform safely and smoothly – with flawless results.
If you're taking the DIY approach, it really pays to have all the right kit at your disposal. From cutting in brushes to exterior paint primer, having all of the essential equipment will make your task easier and ensure you have beautiful looking results when you finally climb back down the ladder.
This helpful post from expert Debbie Zimmer over at the Paint Quality Institute blog has a full list of key kit – plus some great tips to help you create a beautiful finish. Thanks, Debbie!
FREE Tickets to the National Painting & Decorating Show
Next month in Coventry the UK's biggest annual painting and decorating trade show kicks off. Crammed with exhibitors, demonstrations, products and innovations; the National Painting & Decorating Show is a must-see event for anyone involved in the trade.
Whether you're a painter or decorator, supplier or stockist, don't miss out on this two day event at the Ricoh Arena.
Window Wisdom from Painting & Decorating Pros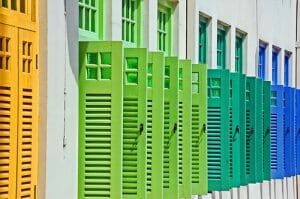 Adrian Rayfield's blog is a brilliant source of information and inspiration for painters, decorators and DIYers alike. From before and after shots of listed 17th he's worked his magic on, to helpful tips on decorating a child's bedroom – there's lots to get stuck into! This month we're sharing Adrian's helpful blog on the subject of windows: choosing them, painting them and glazing them. Handy stuff!
Do you have any helpful tips when it comes to painting windows? Will you be attending the National Painting & Decorating Show? Which tools are part of your essential exterior painting kit? Share your ideas and expertise with our readers below.