Welcome to the very first Regal Round Up, full of painting & decorating news, views, ideas and inspiration from flooring to cornicing. This week get some fabulous painted floor inspiration over at House Beautiful, discover some unusual exterior building designs, learn how to paint your skirting boards perfectly and give your garage a touch of TLC…
Colour Me Perfect: Painted Flooring Inspiration
Carpets, plain wood flooring, laminates, vinyl – the same old run-of-the-mill flooring choices can feel a little hum-drum and get old disappointingly quickly. For an entirely new, easy-to-update look in any interior, just take a look at some of the colourful, painted flooring on show over at House Beautiful.
From eye-catching blues to quirky patterns, the House Beautiful slideshow is a perfect demonstration of painted flooring styles, techniques and effects for you to try. Do you have a favourite? Let us know below.
It's What's On the Outside That Counts
…but no matter how beautiful freshly painted floors look, first impressions still count. If the exterior of your home or workplace looks unkempt, scruffy or tired out, you've already created a less-than-ideal first impression.
Here at Regal Paints we offer a range of great-looking hard-wearing paints for building exteriors but, if you're feeling a little more creative, why not take some inspiration from The Invisible Painter's awesome blog? From leafy eco walls to modern geometric façade crowns, there are some wild and wonderful building exteriors to explore here.
How to Paint Skirting Boards
Keen to give your skirting boards a style update but not sure where to start? Never fear, the charming Little House on the Corner blog has a full step-by-step tutorial, packed with pretty pictures to keep you motivated!
Christine and Jan's blog is well worth a look if you're giving your home a revamp. The handy pair moved into their Manchester home in 2011 and quickly set about turning it into their perfect cosy nook. Really impressive and really enjoyable to read. Get stuck in!
How to Give Your Garage Floor a Revamp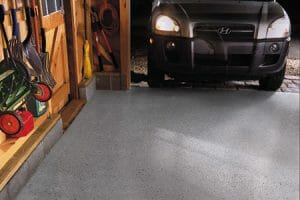 It's not the most glamorous room in the house, but even the garage needs a little TLC from time to time. If you're preparing to give your garage a little bit of a makeover, chances are you're going to have to get busy with the garage floor paint. If you're looking for something durable, hard-wearing and oil resistant, epoxy resin paint is surely the way to go. Not sure how to use it? Fear not! This Old House has an admirable guide which will show you exactly how it's done.
Do you have any big plans for your building's exterior? Which painted floor designs do you love? Do you have any helpful how to's for skirting board and garage painters? Share your thoughts and resources below!