Welcome back to a fresh Spring edition of the Regal Round Up from Regal Paints, our paint experts' monthly spot for sharing ideas and inspiration for DIYers, designers and professional painter and decorators.
With the clocks going back, the weather (supposedly) cheering up, the lambs frolicking and the evenings getting lighter and lighter, you or your clients may be thinking about having a spruce up for Spring. Whether that means a whole, fresh revamp, or simply a tidy up, our latest collection of blogs and resources from some of the web's best sources is sure to inspire you.
This month; discover how to update living rooms cheaply with just five smart design tricks, how to repaint damaged ceilings and how the big paint brands choose their "colours of the year"
5 Design Tricks for an Affordable Living Room Update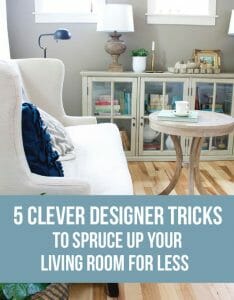 Regularly rated as one of the web's finest interior design bloggers, Melissa Michaels of The Inspired Room has written and curated an indispensable series of blogs you can get hold of via eBay, packed with good advice and great ideas – especially for those designing on a budget. This particular example is all about transforming your living room on a budget, with help from five clever designer tricks. Trust us, they work miracles! From stuffing saggy old sofas and adding a low-cost dash of pizazz, to honing little details and giving floors a facelift, there's a lot to learn from here. Thanks, Melissa!
How to Paint Water- or Smoke-Stained Ceilings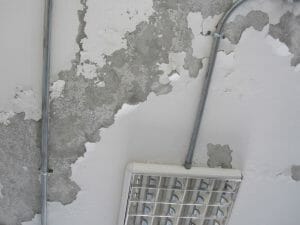 The look of a ceiling can have a huge impact on the look and feel of an room overall. Water or smoke damage can leave spaces feeling dingier, dirtier and much less pleasant to be in. As part of the Spring clean this season, it may be time to get repainting those ceilings. Not sure how? This very helpful, thorough and all-round expert guide from painting and decorating specialists Oisin Butler will give you all of the information and pointers you need to do a perfect job.
How are "Colours of the Year" Picked?
Whether it's Pantone's Colour of the Year, or Sherwin-Williams', it's not always easy to figure out whether big paint brands have spent months narrowing down their most "on trend" shades, or simply stuck a pin on a colour wheel. As it turns out, selecting a shade for each new year is actually a very complex process, as Hester Decorating's blog found our in their recent fun and bite-sized post on the subject. A good read!
What's your personal "colour of the year"? Do you have any Springtime projects in the pipeline? Share your selection and your plans with other readers below.