Hello, hello and welcome back to the Regal Round Up, Regal Paint's regular spot for sharing the very best that the web has to offer DIYers and professional painters and decorators. From handy "how tos" and industry news, to fresh paint trends and interior design inspiration, you'll find a little dose of something that piques your interest in our compilation of the best posts of the month below.
This month; get some "winter blues" busting interior design tips, find out how to defeat dust while decorating, PLUS discover the inspiring world of Pretty Handy Girl.
Beat the Winter Blues with these Bright Interior Design Ideas
With October underway, winter will soon be well and truly upon us. For some of us that means happily snuggling up in knitwear, roasting chestnuts and looking forward to the festive season, for others it means month of blue toes, miserable, dark days and full on winter blues. But as luck would have it, Marshels has some excellent ideas for brightening up your home to help you defeat the December doldrums this year. From installing skylights and boosting brightness with mirrors, to choosing colour schemes which banish the blues, there are plenty of proactive ideas in this blog which will help you and your property feel more positive this winter.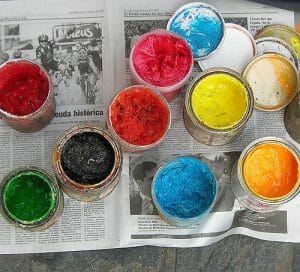 Do you love winter or dread it? How do you make spaces feel snug for the season? Share your opinions and ideas below.
How to Defeat Dust while Decorating
There are no two ways about it. When you decorate, you disseminate dust – often rather a lot of it. You may not notice as you sand, smooth, scrub and burnish, but after you've completed a day of decorating, we're willing to bet you'll find a thick layer of dust not just in the room you've been working on, but distributed far and wide around the entire premises. So how can you defeat the dust and work more cleanly as you decorate? Whether you're a professional or a DIYer, this helpful blog from the professionals at Hughes & Hughes will help.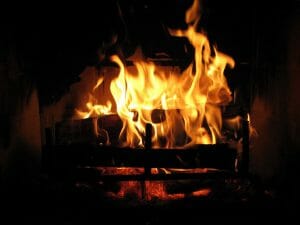 We Love Pretty Handy Girl
Do you love interior design but lack the confidence to "do it yourself", you're not alone. As our society becomes more digital and less physical, many of us are losing the practical abilities our predecessors once had, making us all less handy in general. Pretty Handy Girl is the antidote to this effect. Written by DIY dynamo Brittany, this fresh, popular blog is regularly updated with snaps of Brittany's ever-evolving (and absolutely gorgeous home) plus fantastic projects you can try yourself. Time to get handy!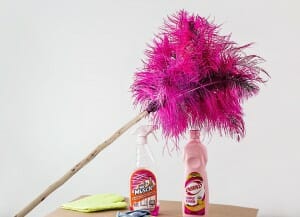 Do you have a favourite DIY blogger? Do you have any tips for minimising decorating dust? Have your say and share your picks with other readers below.