This month: Is grey a bleak colour? What's the fuss about Pantone's colour of the year? And how can you transform old furniture with a simple lick of paint? Read on to find out…
Introduction
Hello painters, decorators and DIY enthusiasts, welcome back to the latest edition of our monthly paint round up, home to tips, tricks, ideas and inspiration for anyone who prone to getting handy with a paintbrush and roller.
How to Upcycle Almost Anything with Paint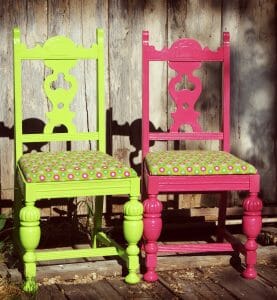 We're big fans of House Beautiful here at Regal Paints. Full of not only beautiful ideas, but also helpful advice, the website is a treasure trove of great stuff for professional painters and decorators, and nervous DIYers alike.
This week we're sharing a short but very handy post from the blog's DIY advice column in which the wonderful Jo Behariexplains how to upcycle wooden furniture with a fresh lick of paint. Jo's to-the-point advice is brilliantly instructive and has us itching to start a new project.
Is Grey a "Blah" Colour?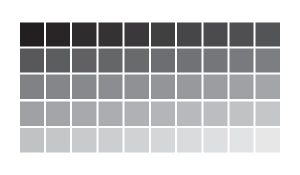 Colour expert Donna Frasca of Decorating by Donna knows a thing or two about hues. But after working with a client who flat-out refused to use grey in a coastal colour scheme, she wrote this interesting blog all about the shade.
Often considered a "boring" or "depressing" colour, grey is actually really in vogue right now, especially when accompanied by fresh, bright colour pops in the rest of your interior. For Donna's clients who live in less sunny climes, however, all that grey is just too much.
What's your opinion? Depressing or the perfect foundation colour? Let us know below…
Pantone Colour of the Year: Marsala
The Land of Colour take colour seriously. Very seriously. What these experts on shade, hue and saturation don't know about tone, you probably don't want to know. If you care about colour in your home, however, their rich blog offers fascinating insight into current colour trends and colour theory.
In this article, the Land of Colour team examine Pantone's colour of the year: Marsala . A very interesting read indeed!
Do you like this hue or do you think it would be difficult to work with in your interior? Share your thoughts with other readers below.
Paintspiration: Hi Gloss Cabinets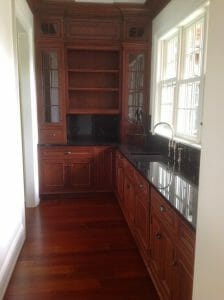 If Jo Behari's article above has inspired you to get upcycling with paint, this wonderful post from the eternally elegant Sue De Chiara of The Zhush blog offers some seriously stunning inspiration. We may not all have vintage butler's cupboards in our homes, but this blog demonstrates just how good large cabinets can look in a high gloss finish. We can't wait to pick up a paintbrush….
What's your take on grey interiors and Pantone's colour of the year? What's your next painting project? Share your ideas and painting plans with readers below.