Russia's Mosbuild exhibition with colour specialists Little Greene, to the coast of Kent with some seaside surface coating experts, take a peek below for painting and decorating inspiration, tips and tricks…
Introduction
Hello, hello & welcome to a new instalment of Regal Paints' Regal Roundup; your place to come across cool painting and decorating, news, ideas and how tos.
This month we've searched high and low, near and far, for interior painting inspiration
Little Greene Shows off Shades at Mosbuild
Forget colour swatches, paint people Little Greene have created a walking, talking way to introduce their delightful shades to painters, decorators,designers and DIYers.
The Little Greene "Moments of Colour" installation is somewhere between a dolls house, a fashion show and a colour chart, welcoming visitors to several small spaces, each painted in a personality-infused shade and occupied by a colour co-ordinated model. Developed in collaboration with fashion designer Edeline Lee, this is the ultimate way to pick the perfect tone for your home, surely!
Why an Ocean View is Bad News for Your Home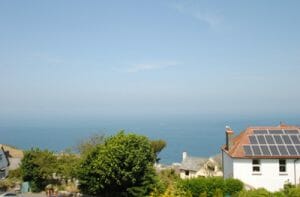 Many of us daydream about one day living in a little cottage by the sea. Historic, charming, in a picture postcard location and close to a friendly local pub surrounded by stunning scenery – it's not too much to ask, is it? But if a seaside cottage is your dream, you may want to find out a little more about the effects of salty sea spray on your exterior paint.
It's a problem local wall coating experts NPA (Never Paint Again) know all too well. They've spruced up hundreds of properties along the UK's south coast and have seen the havoc the sea air can wreak on the outside of painted properties. Makes your living room look like a nice, easy job, eh?
How to Find Your Signature Style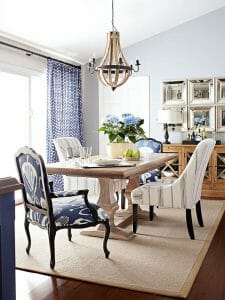 Finding your "signature style" isn't a matter of going looking for it. You won't locate it under the sofa or at the bottom of your laundry basket. Instead, signature style is something you have to develop – it needs to evolve from your own personality, preferences and experiences. Whether you're a painter and decorator working with a client who has a unique aesthetic, or a homeowner working on a revamp for your favourite space, taking some time to think about signature style can lead to smarter, better finishes and completed designs.
This blog from The Inspired Room is a great place to start thinking about your interior style. From tips which will help you to "bringit out" in your home, to discussion on why it makes such a difference to the warmth in a space, this is a lovely blog, full of inspiration. Thanks, Melissa!
Do you have a signature style? How would you characterise it? Do you dream of living by the sea? Share your ideas,opinions and experiences with other readers below.